Eastern Europe's Hottest Summer Destination!
Odessa is one of Europe's top summer beach destinations overlooking the black sea. Located in the South of Ukraine, tourists and party people tend to visit over the summer as the weather is pleasant & the nightlife is more than vibrant which makes Odessa a great Stag Do & Bachelors Party destination in Europe.
Being one of the cheaper destinations in Europe, it's a great city to splurge on for the Boys Weekend with fancy beach clubs, nightclubs & rooftop clubs.
And we can't express enough how stunningly hot & sexy are the Ukrainian party girls and models who in the summer, only walk around in bikinis & short dresses!
We can't wait for the next summer season to bring you the very best of Inside VVIP in Odessa!
Here are some of our Stag Do ideas & party packages in Odessa . . .
Beach Clubs 
On your very first day out celebrating your Bachelors Party in Odessa, you'll have to hit the hottest beach clubs in the city and experience for yourself, what makes Odessa stand out.
In this package, you will gain exclusive entrance into VIP beach clubs with reserved tables, bottle service, photographer & bodyguard services and beautiful Ukrainian party girls & models on your arm for your Stag Do in Odessa. We would just recommend having a half decent body as its pretty hot out there! 🙂
Villa Party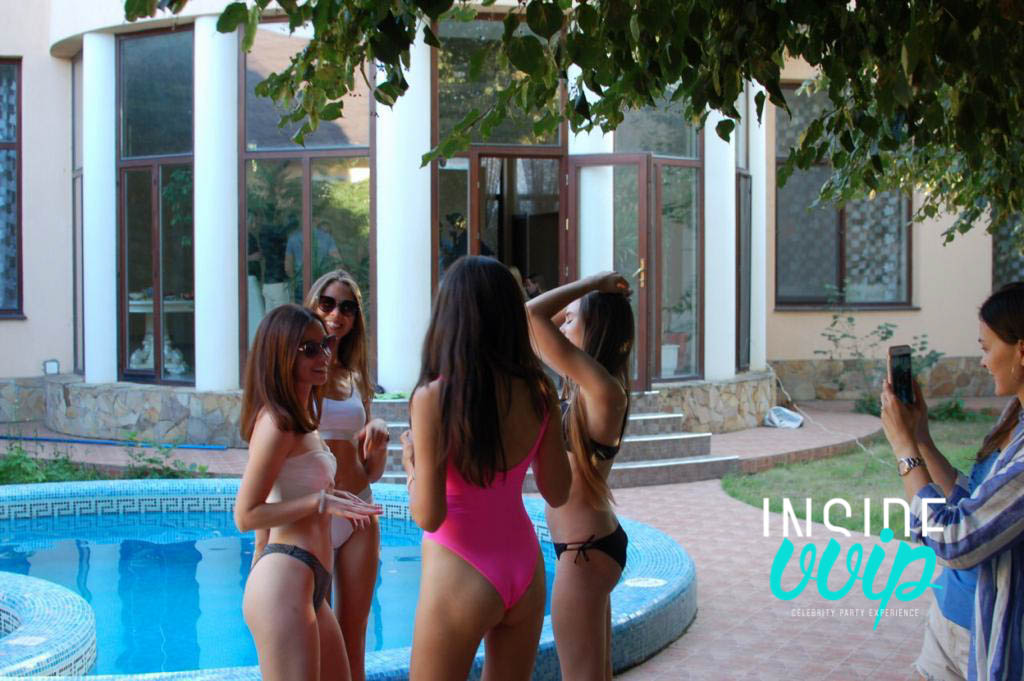 Choose to stay at a pool villa as its more fun to be in a group during your Stag Do weekend party in Odessa. Inside VVIP will bring all the party favourites & pool toys to your Odessa villa party with a top DJ, premium drinks & food, female strippers & the hottest Ukrainian bikini party girls, all for your satisfaction in what promises to be a great Bachelors Party idea in Odessa.
Yacht Party
Set sail in Odessa on a luxury yacht & boat charter for your Bucks Party on the black sea celebrating good times with beautiful friends & dancing with girls from Odessa.
On board, Inside VVIP will cater to every whim of yours to ensure the most memorable boat party experience for the groom and one, he will proudly remember as his finest moments in life!
Models Dinner & Nightclub Parties
Experience our famous models dinner party package in Odessa at a delectable restaurant paired with our beauties at your Bachelors Party.
Start the night off with a dinner & conversation and follow it up with a stretch limousine hummer city tour to a posh nightclub that will be nothing but crazy memorable. With your newly made friends & beautiful models to party with you on your Stag Do, you will surely be entertained all throughout the night.
Party Girls & Strippers
One of the main reasons to visit Odessa, Ukraine is to meet & party with gorgeous models & party girls on your Stag Do & Bucks Party Weekend in Odessa. We have a ton of hostesses for you to choose from for your Bachelors Event in Odessa. Our party girls are friendly, hot, fun and know how to show you a good time as you celebrate the Boys Weekend in the company of beautiful girls.
Add to the experience with our selection of female strippers to your party and you'll truly be partying heaven on earth in Odessa!
Do visit our website to browse all our packages & ideas for your upcoming party in Odessa with Inside VVIP.
Thanks for reading & see you soon!
Web: Inside VVIP
Whatsapp: https://wa.me/6592715859
M: +65 9271 5859
FB: www.facebook.com/insidevvip